Board Members
Our board members are volunteers dedicating their lives to serving the people of Haiti and this organization.
Jean Kedler Abelard
Founder & Executive Director
---
Kedler is our Founder and Executive Director. Kedler is the owner of an IT consulting company, KEFAPSystems. He is a computer engineer with more than 17 years of experience in the field. More importantly, Kedler is a great father to his son, which is why he cares so much for the children in Haiti and worldwide. Kedler grew up learning the importance of positively impacting people's lives; he experienced the impact himself. His story is a fascinating fusion of cultures, from attending school in rural Haiti, then moving to the United States to attend college and become a US citizen. Since then, he has made many trips to Haiti. His dream has always remained the same: positively influence his birth country and the world. "I believe in every individual's potential, and the only thing that stops them is not having the opportunity to reach their goal, which is why I want to support them," Kedler said.
Jean Dieusibon Cidélus
Administrator
---
Dieusibon oversees the operation of our school in Haiti. He is a pastor and a trustworthy man. He has three children. He is an experienced educator. He has worked in the system for over thirty years, gradually from being a teacher in K-12 to college, as a principal, and now as a superintendent.
Nahama Azard
Program Director
---
Nahama leads our community development program. He and his wife have one son. He is an active citizen of his community who always advocates for the most vulnerable people. As such, he always undertakes programs to help the people around him. Nahama studied computer science at a college in Port-au-Prince. He is the administrator of an eye clinic in Haiti.
Beaudevert Joseph
Assistant Director
---
Beaudevert has over ten years of experience in Haiti's humanitarian and NGO sectors. He has worked as a project coordinator, teacher, and trainer in the community development and education sectors. Also, he is a member of a local organization in the Artibonite Department. Beaudevert has a bachelor's degree in Sociology and a Specialized Graduate Diploma in Social Administration from the University of Montreal. Passionate about philanthropy, he works in the Montreal community today.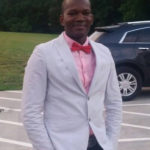 Pierre Pierrot
Public Relations Coordinator
---
Dr. Pierre leads our health program. He also provides free consultations to our students and staff. He studied in the Dominican Republic. After his medical studies, he returned to Haiti to serve his country. "I have always wanted to be the voice of the voiceless, someone who wants to help his community. Being a member of YesImpact allows me to be useful to my country and achieve my lifelong goal of helping those most in need," said Dr. Pierre.
Bytchello Prévil
Public Relations Coordinator
---
Bytchello is an author, educator, entrepreneur, certified trainer, and supervisor of children's services in Canada. After starting his career in humanitarian work in 2004, notably as a child rights coordinator for an international NGO in Haiti, he has been acting positively for the educational world since 2008 in Canada, and this with passion. He sees himself as a missionary, promoting the values (Love - Benevolence - Trust) and philanthropy (benevolence doubled with charity). According to him, opening one's heart to those in need is not a goal to be achieved but a daily duty! And to accomplish this duty is to lay the foundations for a better, peaceful, inclusive, just, and poverty-free future.